All eyes on Crazy Rich Asians as it looks to its colourful all-Asian cast to bring glory to the dated genre of romantic comedies. The film does an impressive job of moulding the rich brand of Chinese culture together with its vibrant characters to an appreciable concoction. The potential it has when it comes to revolutionizing how Hollywood handles diversity in films is unprecedented and I cannot stress how important it is for that to happen in the next few years. But unfortunately, being culturally significant is the only endearing quality which the movie has going for it and quite frankly, the only trait stopping me from labelling it as your standard run-of-the-mill rom-com which is released year in, year out.
Based on the novel by Singaporean-American novelist Kevin Kwan, Crazy Rich Asians centres on New York City Chinese American Economics professor Rachel Chu (Constance Wu), who accompanies her boyfriend, Nick Young (Henry Golding) to Singapore for his best friend's wedding, only to be thrust into the lives of Asia's rich and famous. She discovers that her boyfriend comes from a very wealthy family with a dark past, and that every woman wants him.
For a movie which classifies itself as a romantic comedy, you'd certainly expect there to be laughs and unrestrained thigh-slapping moments but Crazy Rich Asians begs to differ. Jokes are few and far between and if any bordering on lame. Actress and rapper Awkafina has established herself as Hollywood's go-to loud-mouthed (but funny) character actor. She does her best as the film's main avenue for comedic notes and … well, let's just say Awkwafina says and does Awkwafina things but it shines through all the badly timed quips the film has.
The bulk of the story takes place on our very own little red dot so you can bet that the local Mediacorp artistes are given a part to play in all the glitz and glamour of Crazy Rich Asians' exotic locales. Old-timers of the Singapore TV industry like Tan Kheng Hua and Selena Tan show up with their seasoned showbiz ability to balance out the flair of the more youthful cast. They give decent showings in their ancillary roles as the mother of Rachel and a stereotypical Singaporean Aunty respectively but it is Pierre Png who sticks out like a sore thumb amongst the local cast. He isn't given much to do when it came to his part of the story but the actor appeared to be as stiff as a tree in his role and easily forgettable with so many flamboyant performances present throughout.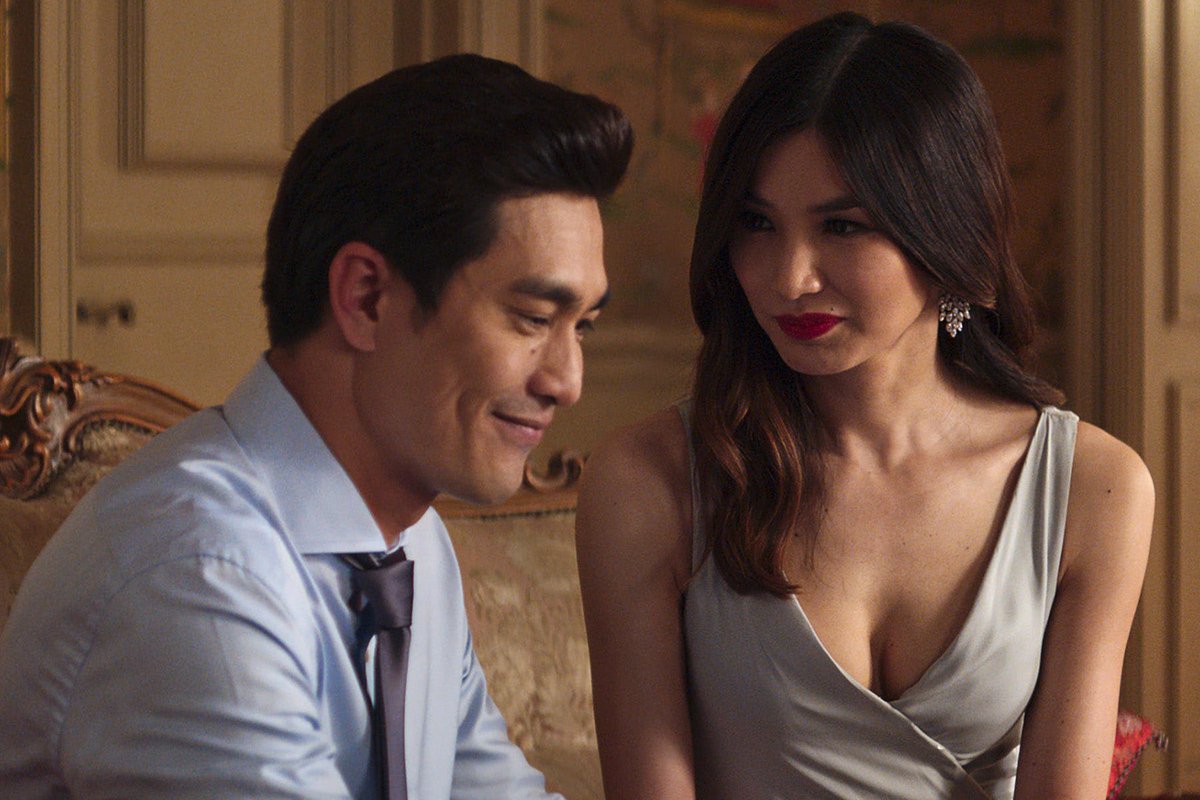 A wise man once told me about how there is no bad cinematography in movies, only appropriate cinematography. Sadly for Crazy Rich Asians, its mediocre looking photography breaks this principle by associating itself with the former. Plain, unexciting and at times downright ugly are the words to describe some of the images in the film. One particular shot comes to mind – it features a bride (not Rachel) walking down the aisle. With a shimmering golden dress and an opulent wedding backdrop to boot, one would think it would actually require a remarkable effort to botch that up. But so carelessly they did from the lighting to the clutter. You'll know it when you see it.
However, the scenes which do not feature such second-rate photography are as good as they come. As the first studio film in 25 years to feature a predominantly all-Asian cast, director Jon M. Chu practically has the weight of Asia on his shoulders to depict the region in scintillating fashion and the end-product is nothing short of spectacular. The spotlight is on Singapore where most of the film takes place and Chu takes it in his stride to sprinkle the film with generous amounts of Singapore's most breathtaking sceneries. To top everything off, the renowned hawker culture in Singapore is depicted to a delectable extent as characters can be seen basking in the sights and smells of Newton Food Centre. Chu is pretty much writing a love letter to Kwan's native Singapore at this point. Singapore's unique identity as a cosmopolitan city is faithfully portrayed here so let's hope we won't be confused for China anymore.
Verdict
Crazy Rich Asians does not reinvent the wheel in any way, shape or form. It is merely a spoke on it. The only factor which sets itself apart from other films of the same category is its diversity in cast and the holistic showcase of a heritage not often presented to such vigour on the big screen. Its success could see a revolution take place – a change of mindset from the risk-averse Hollywood when it comes to representation in movies. For now, Crazy Rich Asians suffers from an unfocused story packed with exhausted clichés from the classic rom-com formula.
Featured image taken from Warner Bros